10 4月

5 MOVIES TO WATCH DURING SPRING VACATION

Hello! Did your spring vacation start already?(Well, spring vac is Japanese culture though)

Whether or not you have spring vacation… movies can always be your good friends!

Here, I have 5 movies to recommend for you guys especially those who wanna escape from the busy life and get some fun!

Spend your time on good movies and let's get next week started with some vibes:)
1.CLUELESS
"AS IF!"
Here, CLUELESS is a low-budget movie which was released around 20 years ago and still on the today's pop culture.
With the new "IT" words, "As if!", heroine Cher acted by Alicia Silverstone became a new fashion icon.
Honestly, the fashion of these girls in the film is so bold, hot and still looks cool in 2019.
This romance story might be cheesy and classic but in a good way! You will love this clueless girl:)
2. DANISH GIRL
Danish girl was released in 2015 and gained the high reputation and nominations for all of the major acting awards.
In mid-1920s Copenhagen, Gerda Wegener, portrait artist, asks her husband Einer to model for her female portrait.
The act of posing as a female figure unmasks Einar's life-long identification as a woman, who names herself Lili Elbe….
How Gerda goes though this tragedy ―accepting husband's identity as a woman is definitely hard part to watch…
But at the same time, how much this married couple care about each other is absolutely worth watching.
3. DIRTY GRANDPA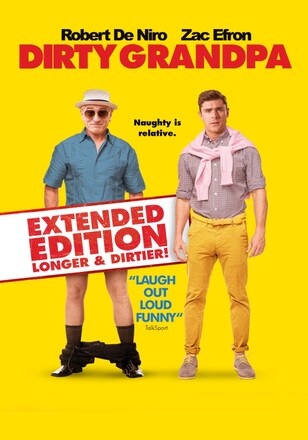 Are you getting tired from your daily duties and want some comedy?
Then Dirty Grandpa is definitely for you!
I do love how this "Dirty Grandpa" doesn't give a shit about his age and has some fun with hot chicks in the club! (Oops! sorry for my language:p)
This nasty grandpa right here makes you laugh af and get some energy:D!
4. HE'S JUST NOT INTO YOU
This film starts with the message; Stop telling girls that "when the boy is mean to you, he likes you"….
Whoa how harsh! Then what was the guy from my 4th grade! (jk, we all gotta admit that this is truth huhu)
This story goes around with 4 women and each one has their own problems…   they are totally relatable!
Also, this film is not only for girls, but for guys as well. I promise this mature romance never bores you.
5. WE' ARE MILLERS
Hi! You got Miller family right here! I'm dad who is a drug dealer, my wife, she is a stripper,
this daughter is a girl with no house, and lastly this son is neighborhood who lives next door! 😛
This totally FAKE family was bond to smuggle a tons of  marihuana from Mexico!
This film is absolutely one of my favorite. So funny, nasty, and surprisingly touching XD
Did you find anything interesting?
These all movies are available on Netflix, or you can rental DVD/ download from Apple store!
Have a great spring vacation/ holidays with these hot movies:)
Front Staff